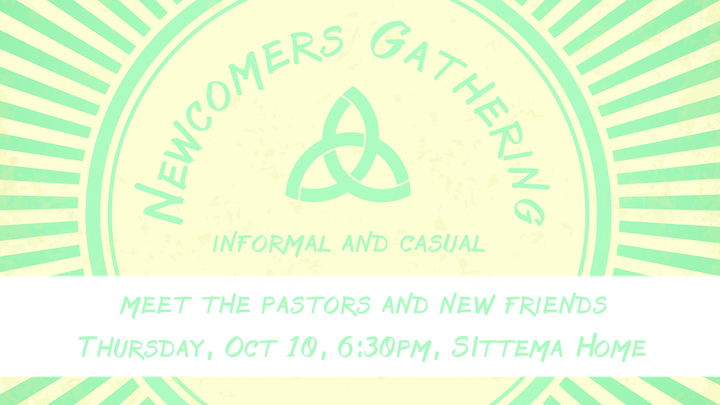 Dates & Times
Oct 10, 2019

6:30pm - 8:30pm
Details
Are you new(ish) at Eternal Church?
Would you like to meet the pastors, staff members, and other newcomers in an informal setting?
Do you enjoy delicious food?
Join us for a family dinner at the home of John & Carol Sittema, (937 Herrons Ferry Rd, Rock Hill, SC 29730). You will not be disappointed in the food. John and Carol thrive when hosting group gatherings involving food, friends and faith!
Here is a map link from the Baxter YMCA to the Sittema's home in the Riverwalk neighborhood.
Go ahead and sign up so...
we know that you are coming,
if you have any food allergies, and
how many in your family will be attending.

See you there!